Sonny Tosco is a brilliant entrepreneur who attended our San Jose Coding Dojo last year. With a background in the military, Sonny brought an intensity to his learning experience that drove him to excellence. To learn more about Sonny's amazing story, feel free to check out a personal blog he crafted last year: Coding Bootcamps for Military Vets. Since we last spoke to Sonny, he has been kicking butt and leading a great group of developers as a Partner and Product Manager at Ronin Developers. Their team won 1st place at the DocuSign's Momentum Conference Hackathon and 1st place at Facebook's Hackathon earlier this year. Here is what we spoke about.
What is your background before attending Coding Dojo?
Before Coding Dojo I was startup founder for two years and what we created were photo-sharing app called LimeLightwhere you can see users on a map and then request the photo from their location. That way you're able to have an unbiased look at what's going on in that location. So I was working on that for a little over a year when my wife and I actually found out we were going to have a second child. So I was working at Yelp and doing my startup same time. And I was riding the highs and lows of the startup life. The big gap that I didn't understand was the technical piece and I would always you know come down to my managers like hey why is it taking so long, you know? And they will you know give me the long winded answer that I didn't have the know how to know whether or not they were actually competent. Because on paper they seemed like they have the credentials. But the truth was is we were not executing fast enough, and that was on me as well because I brought them onto the team.
So when my daughter came into the world last May, I was able to go on paternity leave and really just reflect on what I wanted to do next. Version 2 was already out and we had less traction to measure and the writing was on the wall that you know this thing was not going to grow even though we had retention. The problem was we were not growing, a lot of it was a lack of product vision, alignment of product vision between the CTO and myself. So I said "hey you can take it, handed it off" and I had an epiphany that you know if I have to do a start up again I would go ahead and want to understand it through the eyes of the developers which led me to look at Coding Schools in the area. I went through a SalesForce training program and nearly destroyed my computer which told me that I could do this. So I started at Coding Dojo in July of 2016.
What were you hoping to achieve at Coding Dojo?
I wanted to have the knowledge to make better hires and to be able to understand the engineering product design side of things.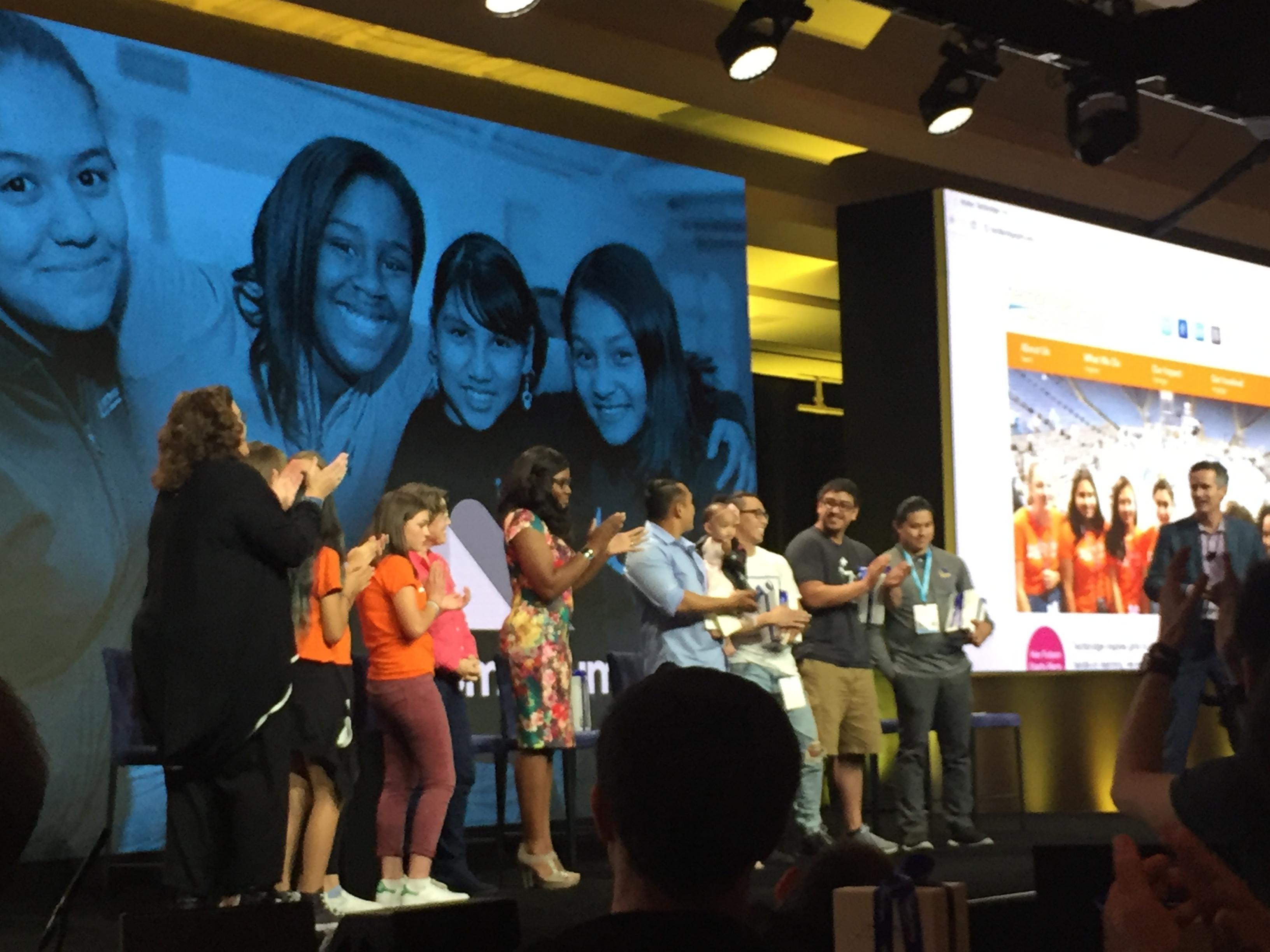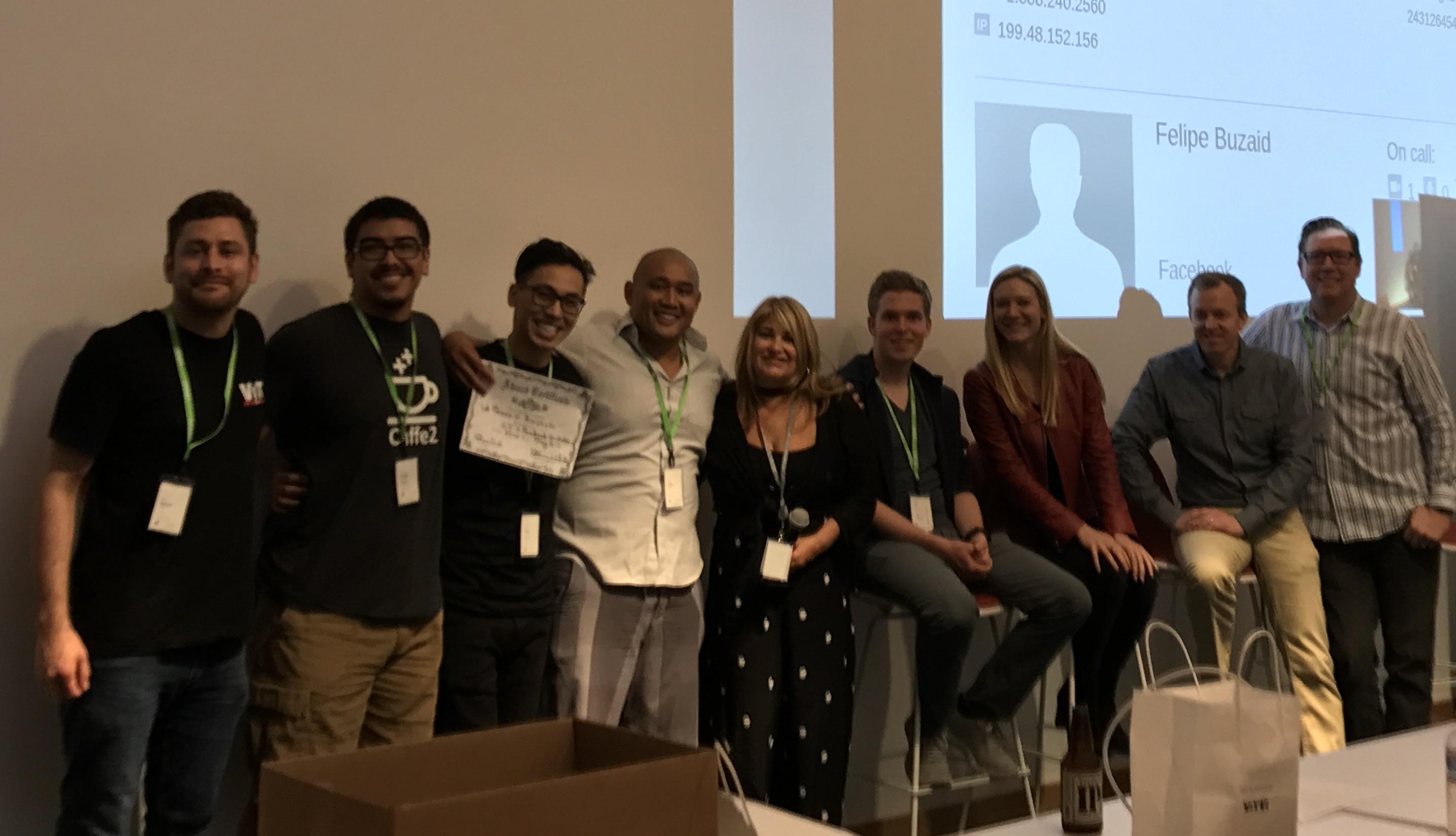 – Ronin Developers winning DocuSign and Facebook Hackathons

Why did you select Coding Dojo over various other bootcamps?
The mentality and approach to learning. I wanted to make sure I had a strong foundation of the fundamentals to be able to get off and start off with good practices. Everything else you can teach yourself as long as you have a firm understanding of the basics. That's one of the things I wanted to learn at the Dojo, is at a high level how do these things work and furthermore as technology changes, know the thought process on how to implement those new technologies.

What did you enjoy at Coding Dojo and what did you dislike?
The main thing I like about Coding Dojo is the environment they create for the students. The building is open 24/7 right. So I was able to connect with some of the higher achievers and my cohort that later on became partners in my new startup. Having access to this building 24/7 as well as having instructors there to support you not just on a programming but I mean guys like Jay or career services and others; they're willing to listen to ideas on how to improve the community. It really helps as well.
If I had to pick one improvement I would want it would be consistency and always making sure that the platform updated with the latest information. Something like being up to date on the Node versions and things like that.
What did you pursue after graduating?
I was working with some alumni from previous cohorts and I took a look at the market and saw how saturated it was at the time. I felt that in my gut it would be easier to stick together. A lot of people were coming to me with leads for contract jobs so we decided to make our own consulting company. Having the experience of starting a few companies before I kind of knew what essential spending we needed vs wanted. So we just started picking up clients. The first one we had was to digitize the DMV Divers License. We all took Swift and started learning React Native, we built the Mobile MVP for the client. We are currently expanding and picking up more clients based off of referrals from previous clients. Really the next step is to have Coding Dojo's top graduates come to Ronin Developers and for an internship gaining experience and working with our team.
What advice do you have for other alumni who need that extra push?
You just gotta wake up and make it happen. Waking up every day and being ready to head into the future. Everything is in motion and it always will be and you do not know when that next opportunity will knock. You have to carry yourself with a positive outlook and keep moving forward.
If you could go back to the first day at Coding Dojo, what advice would you give yourself?
Enjoy the ride. I remember distinctly the first day, I opened my laptop, checked my email to make sure I was well prepared. I went through algorithms three or four times to make sure I was ready and got all my prerequisites done. And pretty much everything I knew prior to attending was covered in that first day. It was humbling. I remember my third-day learning Git, I was getting frustrated and I kept trying to backtrack and kept creating other directories. It is really true what you say, you have to follow the "Strength through Struggle". It is true, some of the best learning has been because I was struggling. So I would say enjoy the ride and make good friends along the way. Friends really matter, you have to surround yourself with the right people. There are some people who might come in late or cut out early, who dont put in the same effort as you and you have to remember the outcome is better for those that put in 80 hours plus.