Congratulations to our Coding Dojo students and the participants of Startup Weekend Seattle for a successful event this past October. As one of the official event sponsors, Coding Dojo kicked off Startup Weekend with a live exhibition of our student's entrepreneurial web applications, which ranged in nature from a corky web-based wine cellar organizer(no pun intended) to a reinvented social media platform. Afterwards, StartUp Weekend shifted into full gear for the weekend event, which as a sponsor, Coding Dojo gladly gave one free seat to the winners of the contest. Thank you to our students and alumni for their participation and to StartUp Weekend Seattle for their enthusiasm for coding bootcamps. And last but not least, congratulations to the winners of this year's contest!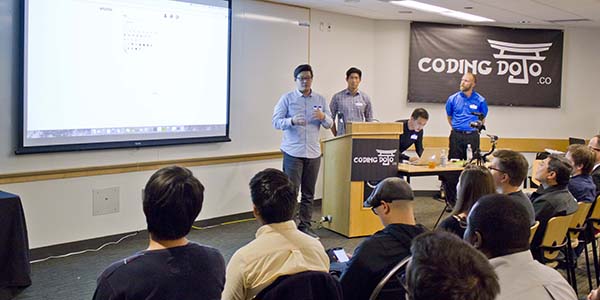 Coding Dojo students present the web applications that they built during the bootcamp to Startup Weekend Bellevue attendees.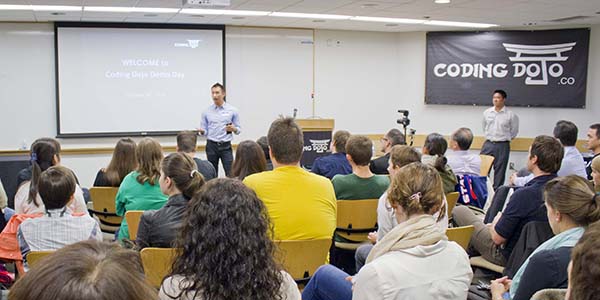 Coding Dojo alumni share their experience with Startup Weekend Bellevue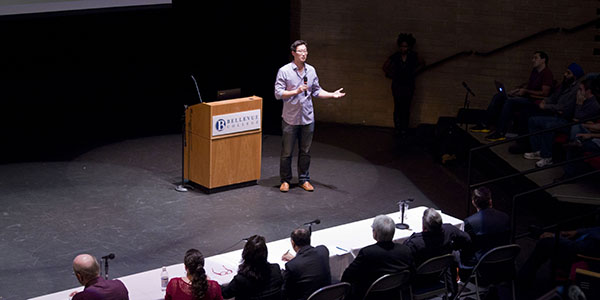 Coding Dojo CEO, Richard Wang, presents one free seat to the winners of StartUp Weekend.
---