We've seen shifts in economic trends as businesses start to reopen, rescale, and ultimately boost hiring again. Job openings recently returned to pre-pandemic levels, and software developer job openings are expected to increase by 22% over the next decade according to the Bureau of Labor Statistics' data.
But starting or continuing your tech career in one of the "tech superstar" cities like San Francisco, Seattle, and New York can come with a high price tag. So, we set out to find some of the most affordable tech cities in the U.S. whether you're just getting started in your development career, or whether you've been in the industry for a few years and want to cut some living costs. The purpose of the report is to highlight cities that may be overlooked but have affordable living costs, plenty of open developer jobs in the vicinity and thus, are viable options to start or continue a career in tech.
Our team conducted research by first identifying the fastest-growing cities in the U.S. using the Census Bureau Vintage 2020 Population Estimates. We then used Apartment List's rent estimates tool to find median rent, and a Boolean search on Indeed.com to measure the number of open developer jobs within a 25-mile radius of a given city.
Cities were then ranked and given an "entry-level score" and "mid-level score" with housing cost weighted at 45% and quantity of jobs at 55%. We chose this weighting to give a slight edge to job availability and filter out cities that had very, very low rent but also very few jobs. Finally, we created a composite "tech relocation score" where both the entry-level and mid-level scores were weighted equally (50%).
Without further adieu, let's jump into the top 10 most affordable cities to start or continue your career in coding!

Dallas, TX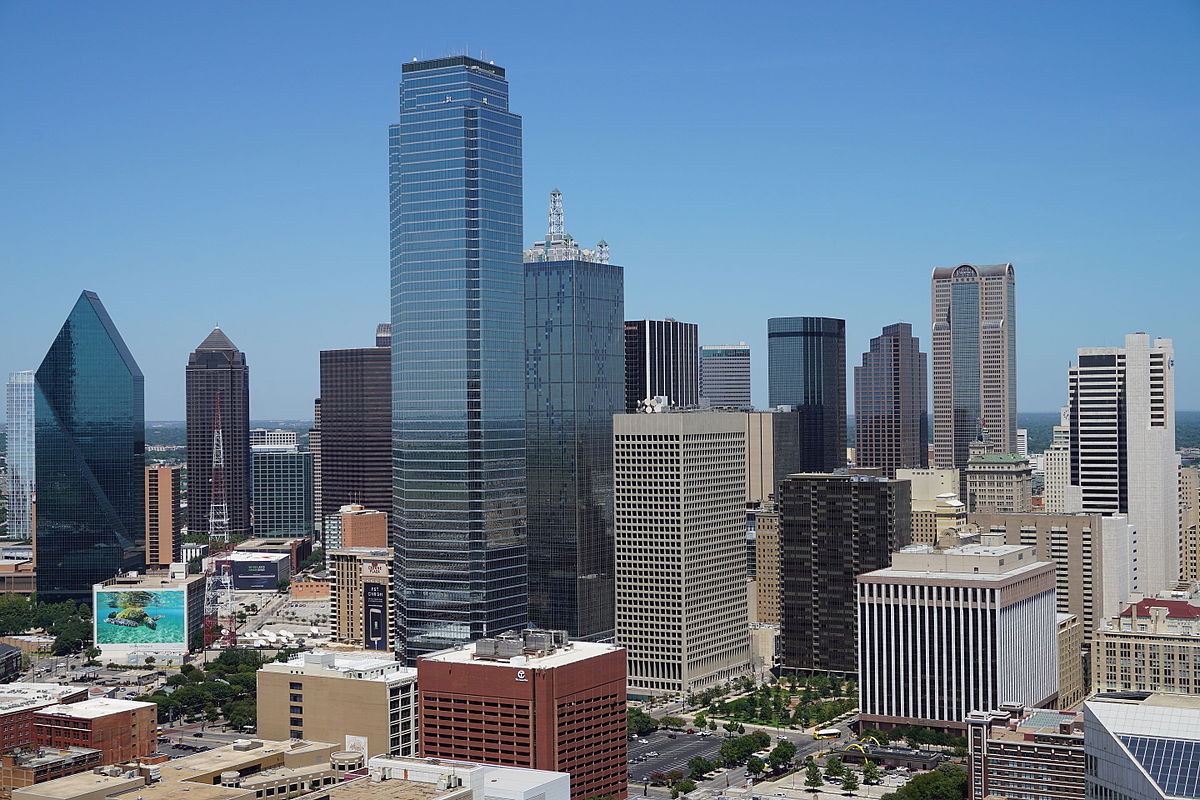 Dallas has been an up-and-coming tech hub for many years. Luckily for you, median rent hasn't caught up (yet!) with the likes of San Francisco. With large employers including AT&T, Lockheed Martin, Texas Instruments, and more, you may be wise to head to "Silicon Prairie" for your tech career. 
Median Rent: $1,270
Entry-Level Developer Jobs: 167
Mid-Level Developer Jobs: 752
---
Leander, TX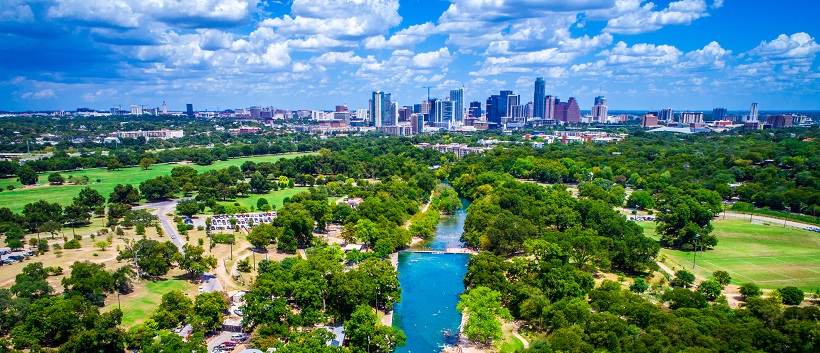 Just a short 30-minute drive from Austin, Leander offers a lower-cost option while still offering the great number of jobs and the lifestyle benefits that come with a big city. 
Median Rent: $1,282
Entry-Level Developer Jobs: 123
Mid-Level Developer Jobs: 674
---
Atlanta, GA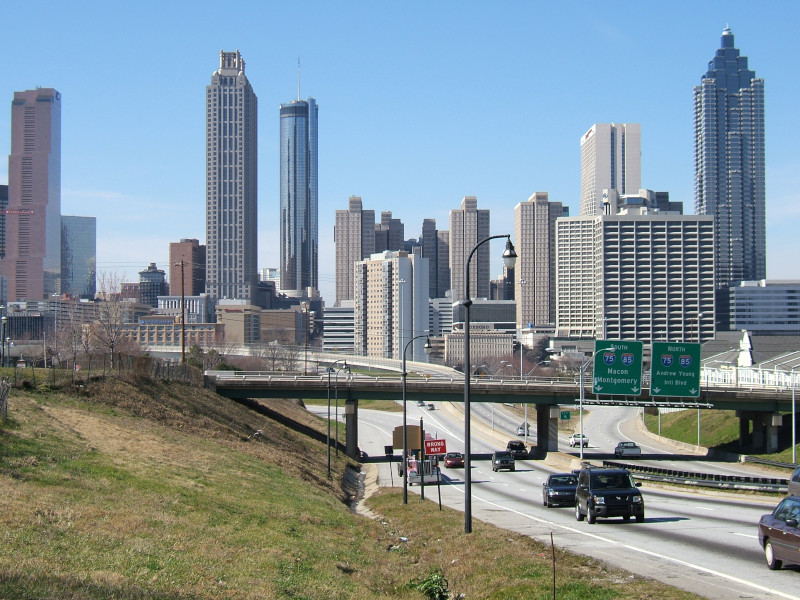 With warm weather, affordable rent, a plethora of developer jobs, and a flourishing cultural scene, Atlanta is a great place to relocate to — just don't get lost on the more than 70 Peachtree Streets in the city!
Median Rent: $1,298
Entry-Level Developer Jobs: 130
Mid-Level Developer Jobs: 612

---
Philadelphia, PA

With major employers like Comcast, Odessa, and Sidecar, the "City of Brotherly Love" may just be the city for your next career step in tech! Leaders in Philadelphia have made it a mission to grow the city's tech sector too, with a recent investment of $500,000 to diversify the area's tech talent.  
Median Rent: $1,223
Entry-Level Developer Jobs: 124
Mid-Level Developer Jobs: 460
---
Phoenix, AZ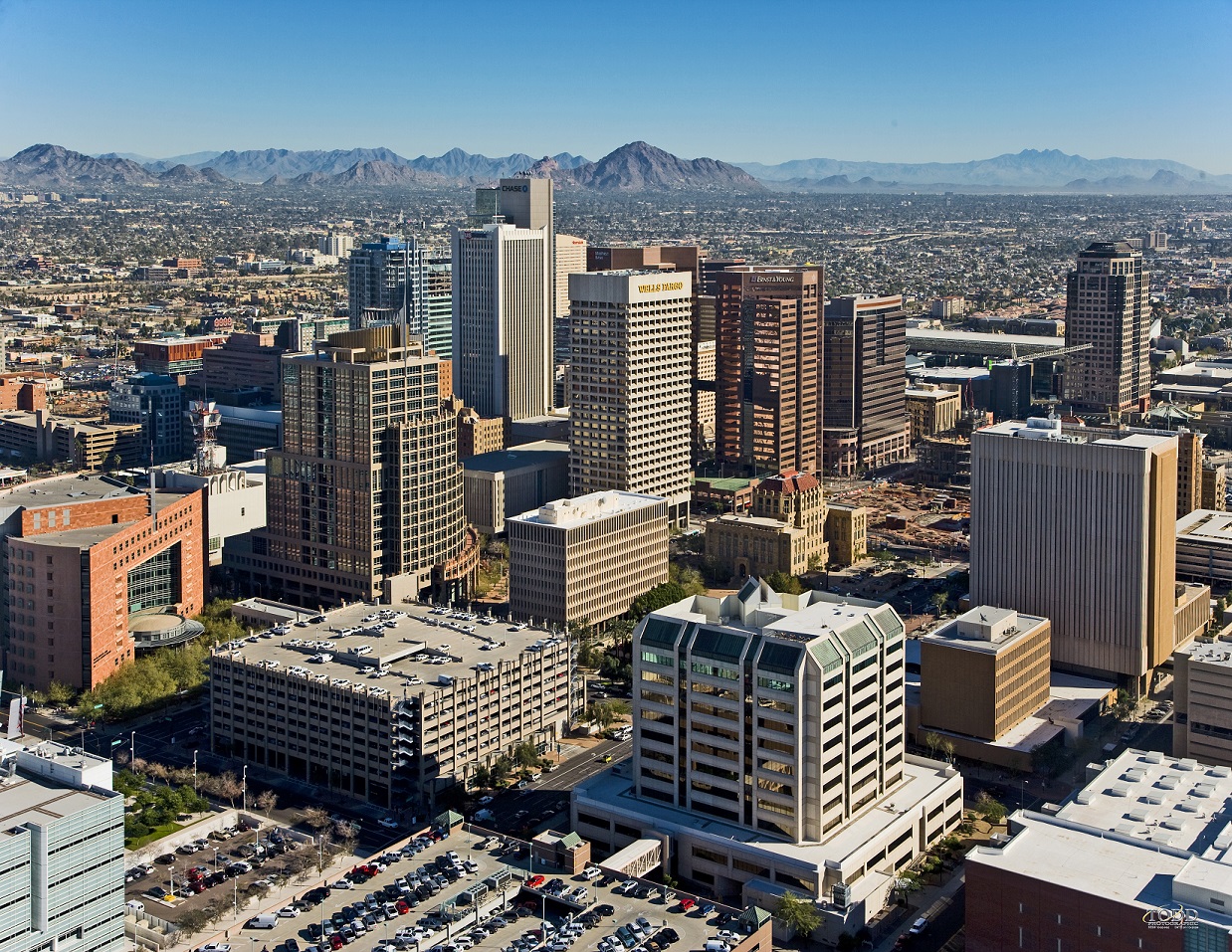 The weather in Phoenix isn't the only thing that's hot, so are the job prospects! The city is home to four Fortune 500 companies, as well as the internet domain registrar giant GoDaddy and Honeywell's Aerospace division. Phoenix also touts large offices of tech giants like Intel, Lyft, and TEKsystems. 
Median Rent: $1,309
Entry-Level Developer Jobs: 130
Mid-Level Developer Jobs: 360
---
Houston, TX

Houston is the third Texas city on this list, which highlights just how many tech companies are flocking to the Lone Star State. With major campuses or headquarters in town for companies like FlightAware, Microsoft, Halliburton, and many others, you won't have a problem with Houston as your tech career destination. 
Median Rent: $1,141
Entry-Level Developer Jobs: 81
Mid-Level Developer Jobs: 278
---
Washington D.C.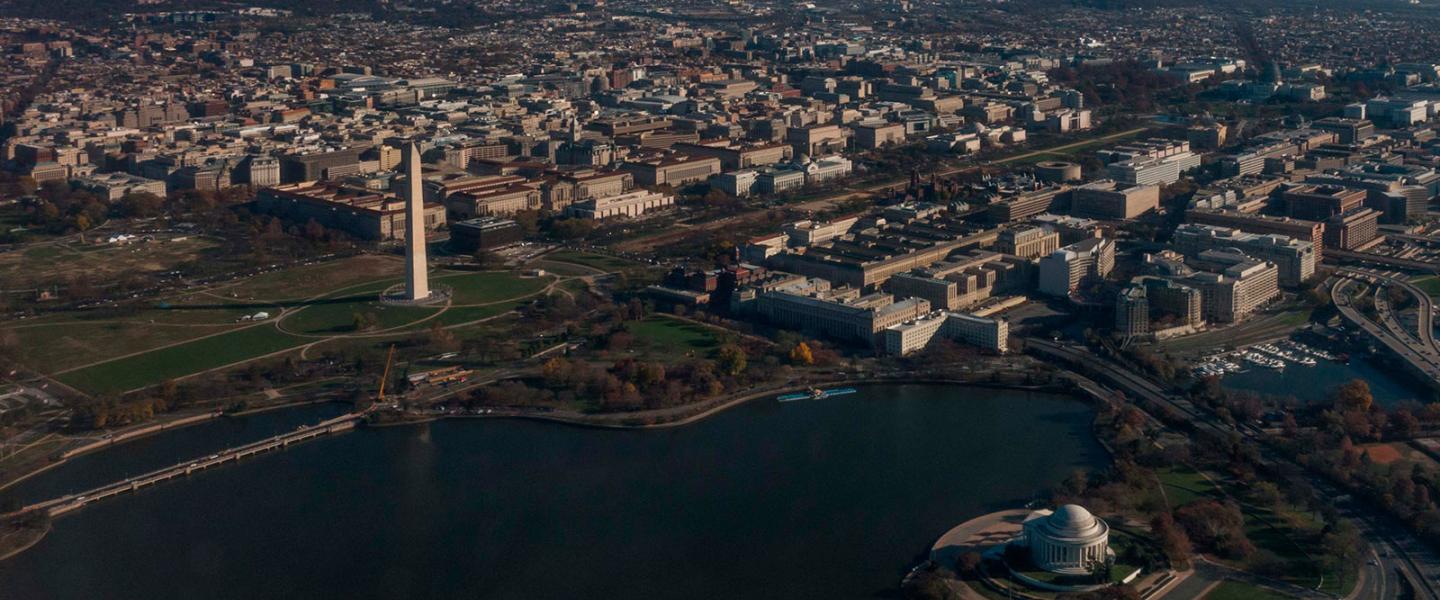 Home of the nation's capitol, a slew of monuments, and a burgeoning tech scene, Washington D.C. can be your next home for a career in tech. The District itself hosts plenty of great jobs, and it's also a short drive or train ride to neighboring job hubs like Arlington, Baltimore, and more. 
Median Rent: $1,737
Entry-Level Developer Jobs: 326
Mid-Level Developer Jobs: 1,509
---
Columbus, OH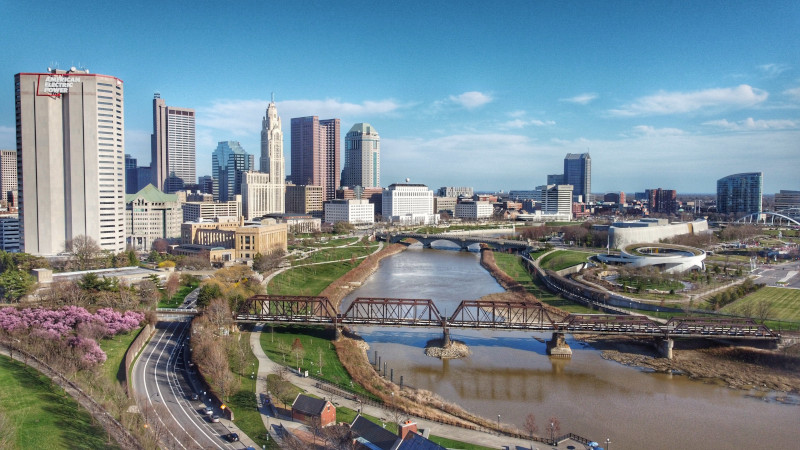 Columbus isn't just Ohio's capital anymore – it's also becoming a capital in the tech industry, too. With notable employers including IBM, JPMorgan Chase, Accenture, Facebook and many more, the "Discovery City" may be where you discover your next job in tech.

Median Rent: $998
Entry-Level Developer Jobs: 44
Mid-Level Developer Jobs: 248
---
Indianapolis, IN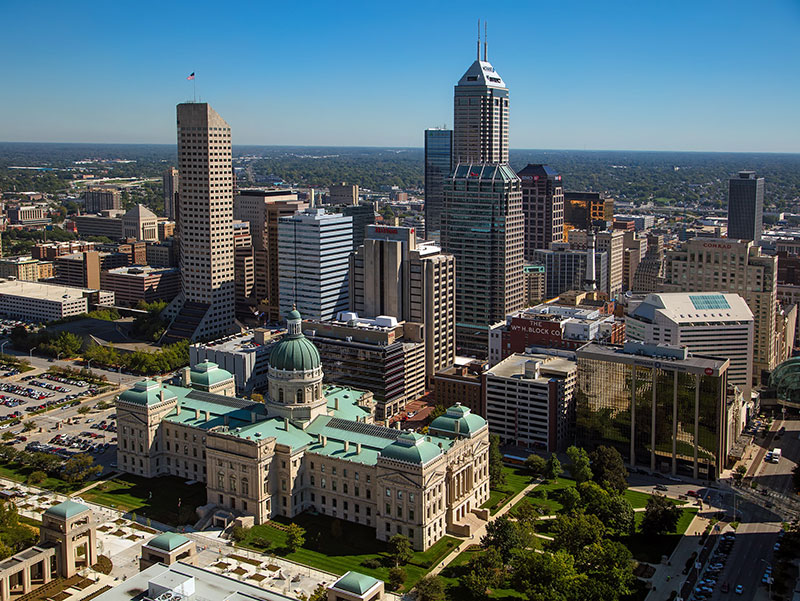 Under the leadership of Techpoint, an industry-led nonprofit, the Indianapolis tech ecosystem has emerged as one of the strongest among mid-size cities. Salesforce's second largest campus is in Indy, as well as large presences from the likes of Infosys and Angie's List, so you will have plenty of options for your career. 
Median Rent: $1,065
Entry-Level Developer Jobs: 63
Mid-Level Developer Jobs: 182
---
Mesa, AZ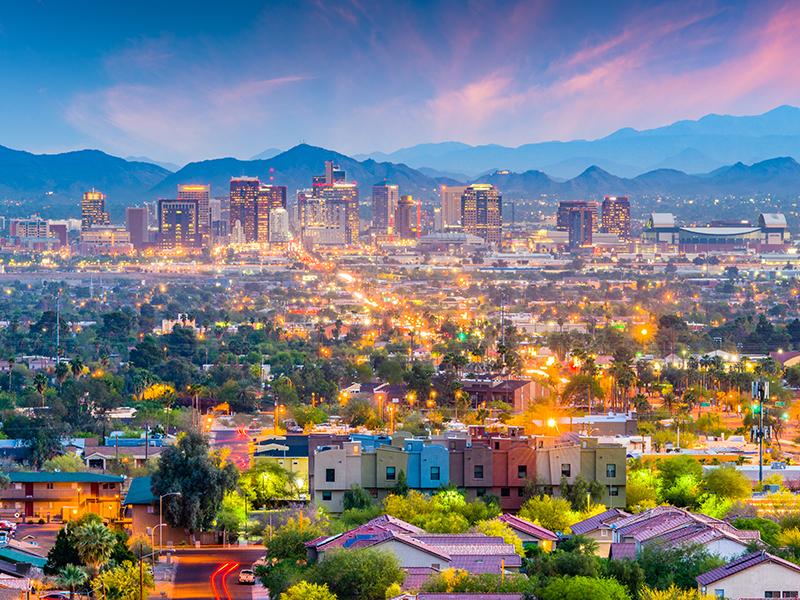 Mesa is home to more than 24,000 businesses including a large presence by a number of great technology companies such as General Dynamics, Apple, and more. Plus, it's only a short drive to take advantage of all the jobs in Phoenix, two job markets for the price of one!
Median Rent: $1,404
Entry-Level Developer Jobs: 120
Mid-Level Developer Jobs: 349
---
For a snapshot of all the cities in our research, you can browse the graphics and charts below!
If you're looking to start a career in tech, you've come to the right place. Coding Dojo offers accelerated learning programs that can transform your life. We offer both part-time and full-time online courses, as well as onsite (post COVID-19) programs. We also offer financing options, scholarships, and other tuition assistance programs to help you with financial barriers. 
Whether you're unsatisfied with your career, or just want to invest in yourself and your future, there is no better time than the present! If you're interested, use this link to schedule a 15-minute exploratory session with one of our Admissions representatives today.