Professional coders are revitalizing companies worldwide. Their productivity and efficiency made it possible to explore advanced technology despite challenges–as well as inspire everyone to pursue a career in IT.  Within the past five years, the increase in supply and demand in the field of technology made startups boom, and tech companies experienced the peak of success. But due to the industry's positive influx, the need for more diverse talent has also increased.
To help you with the interview process, here are nine career readiness strategies to consider when transitioning from interviewee to employee:
1. Prepare and Persist.
Change your mindset when preparing for an interview. We've always heard that the best way to ace your next job interview is to prepare for it, and there's a good reason why. At the onset of accepting an interview from a potential employer, we experience anxiety, nervousness, and in some instances even doubt.
We might spend so much time "preparing for the interview" instead of realizing that "the interview" itself is only a meeting between two parties (the company and the interviewee) desiring to collaborate professionally.
Sometimes, we viewed getting a "No" from an employer as a death sentence instead of merely a result of a poor fit between the employer and the candidate and had nothing to do with our skills and our ability to fulfill the requirements of the role.
There could be a thousand reasons why we get a "No" so don't spend too much time wallowing in misery. Just move on in your active search with a positive mindset. Doing so could yield both lessons and promising outcomes.
2. Do Your Research.
Don't take this step lightly. Combing through countless openings on various websites has been the typical standard. But if you're looking to impact your career track by securing a position that fulfills you, it's good to be very specific when reviewing vacancies of interest.  Applying for roles that you're not interested in or aren't qualified for is a waste of valuable time.
Again, be clear and specific if you're in search mode. Thoroughly review the job description and qualifications sections of all announcements to ensure that you meet the requirements of the position. Once you've picked a position in a company that caught your interest, research the company. If you feel they have what it takes to meet your professional needs potentially, then apply.
3. Exhibit Leadership During the Interview.
Have an agenda and know where the interview should be heading. It will give you confidence and help you move from one area of questioning to another. In reality, most interviewers are as uncomfortable as interviewees that's why they want to fill in the position ASAP.
If you impress the interviewer with your attitude and confidence, you can improve your chances of being hired. Additionally, it's important to note that the interview process is a subjective one. The interviewer may be in a completely different role in the company and is just asked to administer one segment of the interview process, i.e., an engineer asking you a few tech questions and sending a summary of your abilities to HR based on your responses during your time together. In that example, the interviewer is merely responsible for the formalities of the interview and may or may not have a say on the management decision.
4. Knowledge of Self is Power.
Determine your skills and character traits that will help the company's bottom line. Think the value you can add to the position and the company, share this information in many forms: in person, over the phone, via webcam, and even through email. Mentally review your past achievements and be prepared to describe your work experience in detail.
Remember that everything matters if it can propel the dialogue and intrigue the interviewer in wanting to know more. Present to the interviewer proofs of your past accomplishments, working experiences, and letter of references. Practice describing your experience concerning your responsibilities and accomplishments at each job.
Lastly, regarding salary, have a salary number in mind, but don't be afraid to offer a range. Don't assume that the company is deadlocked on meeting or not meeting your request to the point you lowball yourself. Know your worth and commit to "your ask" to the end.
5. Anticipate the Questions.
More than likely you will be asked the classics: "Tell me about yourself," "What is your greatest strength/weakness?", or "Tell me about the time you had a conflict with someone within the organization." Approach this from the employer's point of view.
Ask yourself, "If I were hiring someone for this position, what would I want to know?" Then answer those queries while anticipating the tougher behavioral questions as well. Make your responses sound positive. Additionally, being able to turn any weakness you've possessed throughout your professional career into strength is a plus point on your part.
6. Prepare Your Questions.
Here's an opportunity for you to shine throughout the interview process. Employers love to see how well you can connect the dots yourself when it comes to reflecting on the time you've just spent with each other. Including your interest in the position or company, and potentially your outlook. Remember that employers are just as interested in your questions as they are in your answers so be creative in your delivery and content regarding your questions.
Examples: Outside of the posted qualifications and responsibilities, what are some of the best qualities you'd like for a candidate to possess in being able to fill this current void in the organization successfully? What have been some of the best components of your work or being a part of the organization have you enjoyed the most during your time with the company? What is the most significant problem facing currently by the staff or the organization?
7. Embrace the Big Picture.
Most applicants don't have any idea about the company they have chosen to apply. Bear in mind that, companies hire individuals that can share their visions. Recognize that some aspects of your personality must be improved and be an open-minded person when it comes to possibilities and changes.
However, if a potential employer has invited you to the table to meet with them–solely based on your resume, credentials, and portrayed skill sets–you must present something they might be interested in or something they want an employee to have.
8. Make a Great First Impression.
Be early to avoid traffic and other potential disasters waiting to happen. It's better to arrive 20 minutes earlier than the interviewer. Also, if you're not familiar with the company's building or not sure where you'll have the interview, it would be best to inquire for further information and instructions or communicate with the HR department.
Moreover, to have an edge against other candidates, you must project a professional, competent and universal persona that can help employers get the best picture of you. If you're able to nail this during an initial meeting, you can leave as confident as you entered.
9. Send a Thank You Correspondence.
Yes, this is still in style. Make it your practice to show gratitude to those people who helped along the way. You can write a simple thank-you note or express your appreciation verbally. If you decided to write a letter, be sure to thank them for their time and for extending you an opportunity to meet.
Also, you can add a note to re-emphasize the skills you would bring to the position.  Whether it's acknowledged or ignored, you did your part and left the ball in their court when it comes to choosing the most desirable and memorable candidate.
The reality of the process is simple. Great organizations want to connect and collaborate with great people.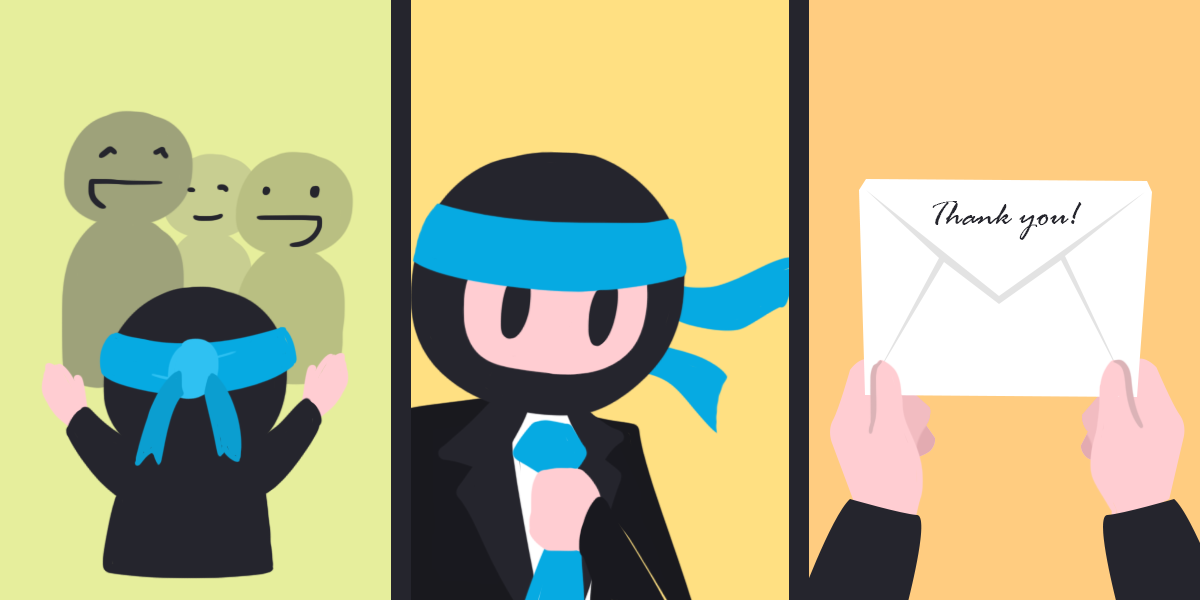 -Herman I. Pryor Jr., Ed.D, NCC
-Reference: https://career.sites.clemson.edu/michelin_career_center/career_development_recruiting/interviews/16_tips.php