In light of the spread of COVID-19, Coding Dojo will now be making Onsite Virtual Bootcamp the new temporary norm at most of our campuses. By rolling out this program to students across the country, they can complete their life-changing goal of learning code on-schedule at home or wherever they can stay in minimal contact with the virus
Coding Dojo's 14-week coding bootcamp has been traditionally held on our campuses. While this was the norm, Coding Dojo has always allowed students who need to complete their education in the face of unforeseen personal circumstances to use a specialized Onsite Virtual track to finish their programs wherever they need to.
Onsite Virtual vs. Regular On-Campus Bootcamp
The only difference is the ability to learn online and return back to campus when your campus is cleared to. Onsite Virtual, like our onsite bootcamp, is designed to teach you 3 full programming stacks that are in-demand by the world's top companies in 14 weeks.
What's the same:
You'll become a self-sufficient software developer with 3 full stacks under your belt
Receive the same career services support as you would during the Onsite Bootcamp
Dedicate as many hours as they would to complete their onsite bootcamps (on average a minimum of 60-70 hours a week).
Attend live lectures and one-on-ones with their instructors.
Complete belt exams at the end of each stack.
Manage and complete projects.
Connect with the classmates that make bootcamp so rewarding.
What technology do students & teachers use in Onsite Virtual?
No part of bootcamp — from lectures to assignments to community feedback — is absent in Onsite Virtual. For the largest pillars of bootcamp, students & teachers will be leveraging the most user-friendly and intuitive tech available.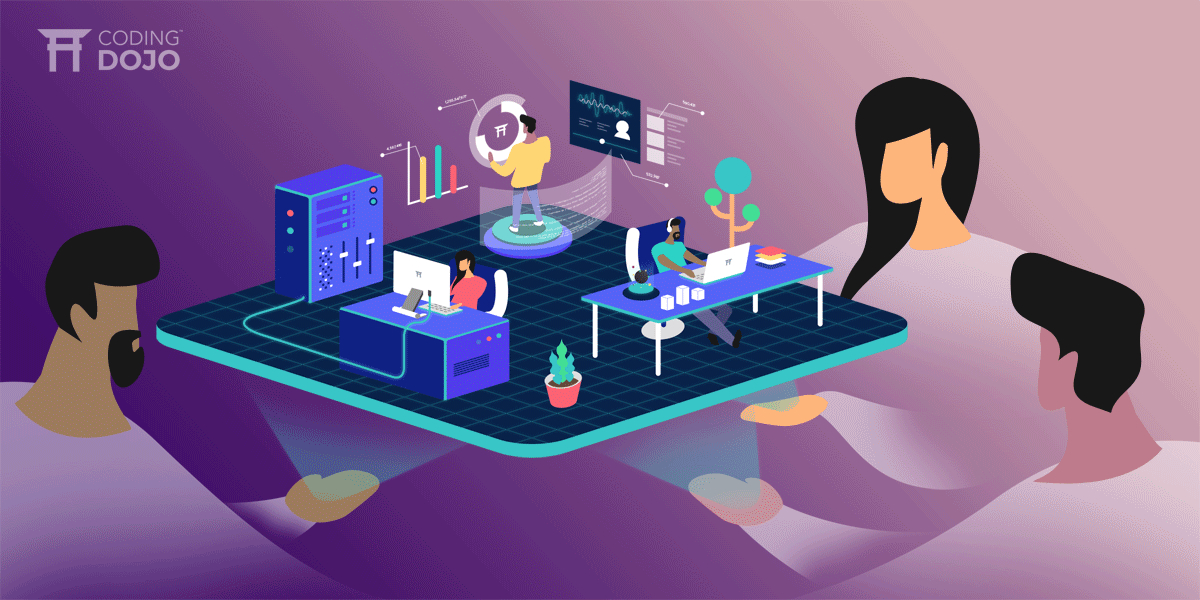 Lectures will be held via Zoom
The world leading video conferencing systems, Zoom will allow teachers to provide graphics & visual aides during lectures. It will also allow students to provide their own real-time feedback & questions in audio or written format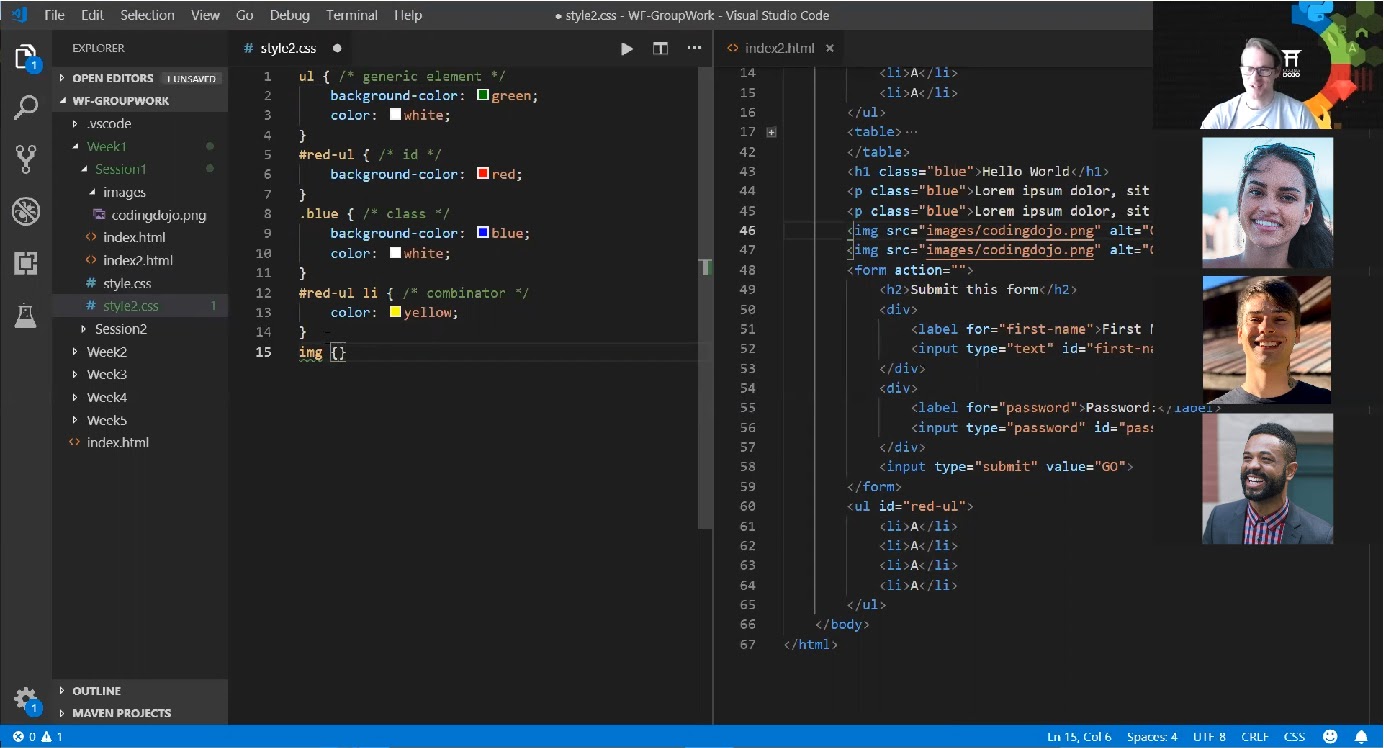 Assignments & Exams via Learning Portal
Coding Dojo's Learning Portal will continue to be the home for all assignments, program materials and related exams. Keep plugging away on here and you'll be fine.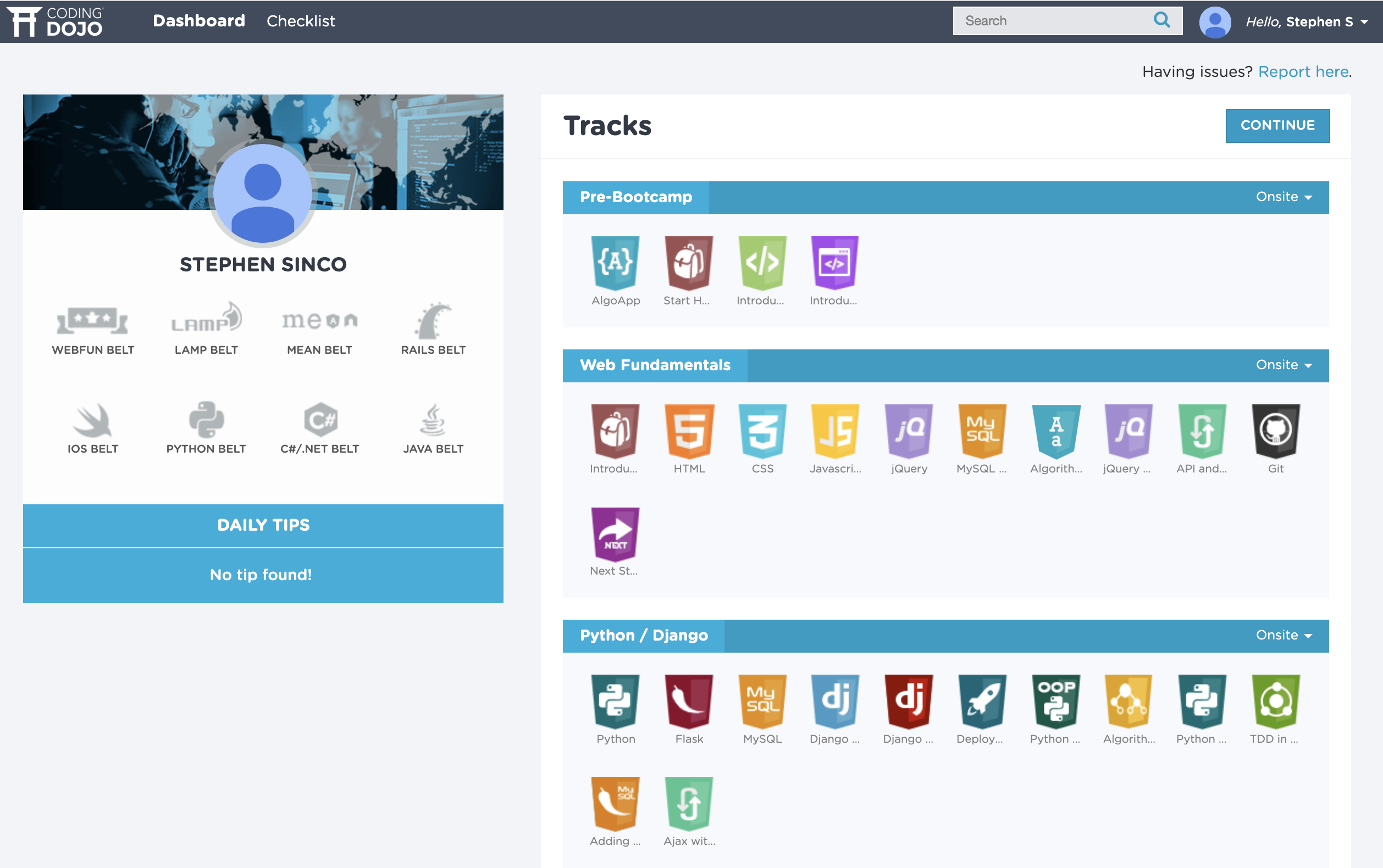 Community activity & social learning via Walkabout
As your fellow students are just as essential to your bootcamp as your assignments, Onsite Virtual uses the best virtual campus in the market, Walkabout.
What to expect in your virtual campus:
Live chat and collaboration with your classmates and instructors
Screen-sharing with your classmates
Check-in with classmates virtually and see who else is live in your virtual campus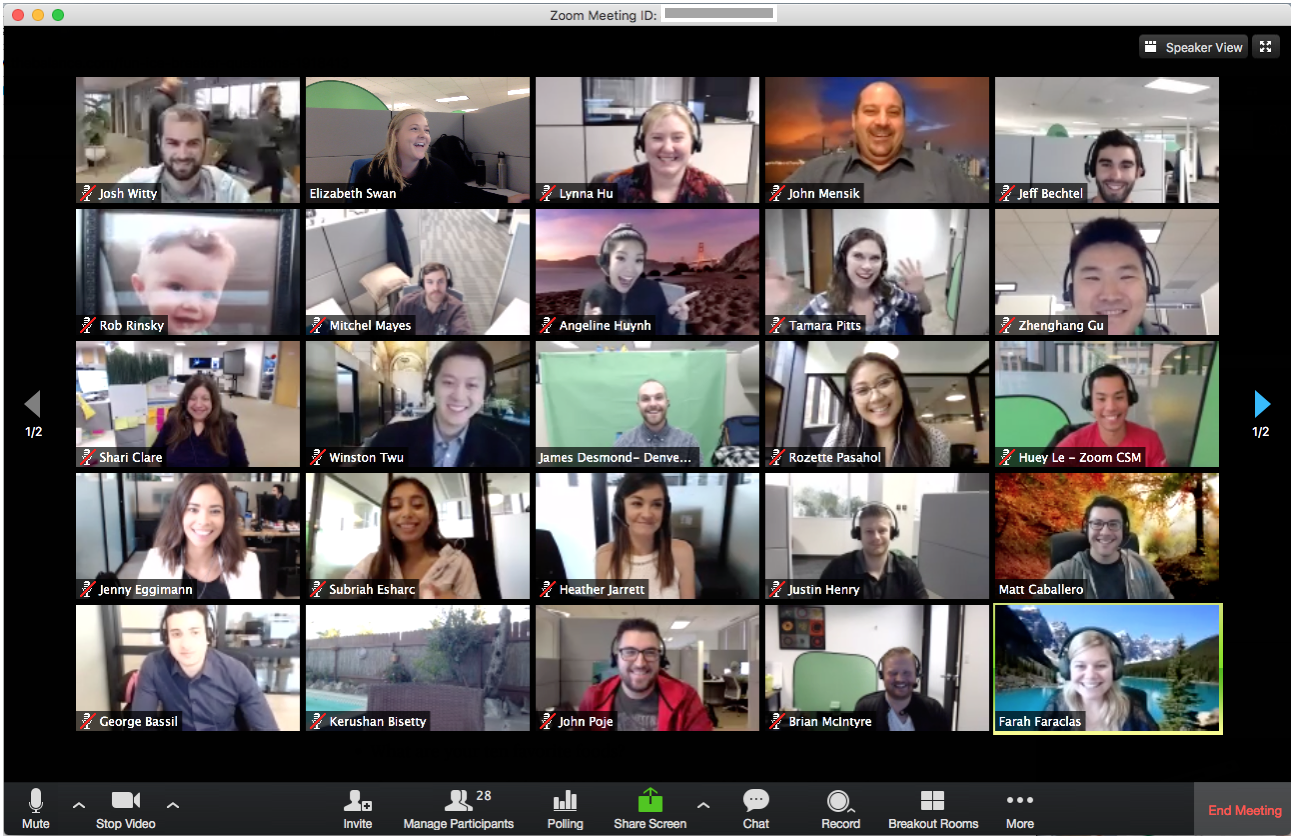 There is nothing that trains you for being a programmer like working remote…
If a 70-hour-plus-a-week coding bootcamp is how you chose to become a programmer, you clearly aren't shy of a challenge. Keep your instructors and Career Service Managers informed about how you are finding the Onsite Virtual program. You surprise yourself every day — now you'll just be doing it on the couch.