At Coding Dojo, we stay laser-focused on the success of our students and alumni. We're always on the hunt for new topics to teach within our bootcamps, and new programs to help our alumni grow throughout their careers. While many of our students enroll in our training programs to change careers, many others are interested in learning how to code to start their own businesses.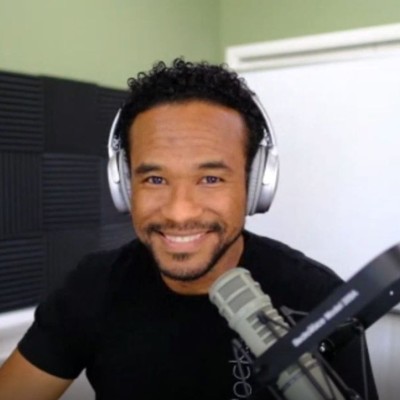 That's why we're excited to announce a new partnership with Jae Taylor and Mentor Mesh to offer a brand new program to our entrepreneurial-minded alumni. Jae is a is a leader in the tech industry, entrepreneur, mentor, and community builder. He's also a long-time friend of Coding Dojo and regularly conducts tech talks for students.  
Jae started as an office assistant with no degree and has since built multiple successful startups, and worked at senior levels at Microsoft, Salesforce, and Expedia. He now serves as a Group Product Manager at Twitter and is the founder at MentorMesh.io, a free forum for networking opportunities as well as job hunting tips and tricks.
The new program, the Mentor Mesh Accelerator is designed to expand on the forum's capabilities and to create a streamlined flow of professional development content for students. It specializes in developing entrepreneurial thinking in students, as well as growing their professional network and increasing their exposure to Senior-level technology executives. 
The Mentor Mesh Accelerator has approximately 12 weeks of content, but it has no end or expiration date. Once enrolled, students can take as long as they need to work through the curriculum. All video content is designed to be self-paced, accompanied by monthly AMAs with tech leaders and weekly one-on-ones with Jae that can be scheduled around student availability. 
Features of the program include:
Weekly Ask Me Anything (AMAs) sessions with Jae and other high ranking tech professionals

Monthly AMAs with high ranking tech recruiters including

Jennifer Noelle Garibay

(recruiting at Google) 

On-demand videos focusing on entrepreneurial topics as well as product management, data management, and other career subject matter

Guidance to create a product management portfolio project to introduce students to common product management activities and functions

Startup Guidance: students can work with other cohort members to create their own company with help from program mentors

Networking challenges, contests, and other activities to grow students' professional networks

Students can also earn their

Google Associate Cloud Engineer Certification

with guidance by cloud expert Antoni Tzavelas
The Mentor Mesh Accelerator typically costs $1,997 but thanks to our partnership, Coding Dojo alumni can enroll for $1,497 – a $500 discount.
We do want to emphasize that this program in no way replaces our Career Services program, which is still the best way for our alumni to land great careers in tech. This is a completely optional, but very exciting opportunity for any of our more entrepreneurial-minded alumni who want a deeper dive into the space. 
For more information or to submit an application, please click here.