The COVID-19 pandemic has resulted in multiple crises unlike anything we've seen in our lifetimes. Beyond the public health danger, it's resulted in nearly unprecedented impacts to the economy and livelihoods of millions of Americans. This situation is also unique, in that it's prevented us from coming together as communities (at least in person) for support. 
If we can't meet physically to lean on one another, what can we do? Build digital support networks.
We are so proud of all our amazing students and alumni. Their hard work and dedication to success is inspiration during these trying times. And a few groups have truly gone above and beyond to help their communities. So, we'd like to spend some time highlighting some of the amazing projects our students and alumni have built to support their communities!
Havens Hearth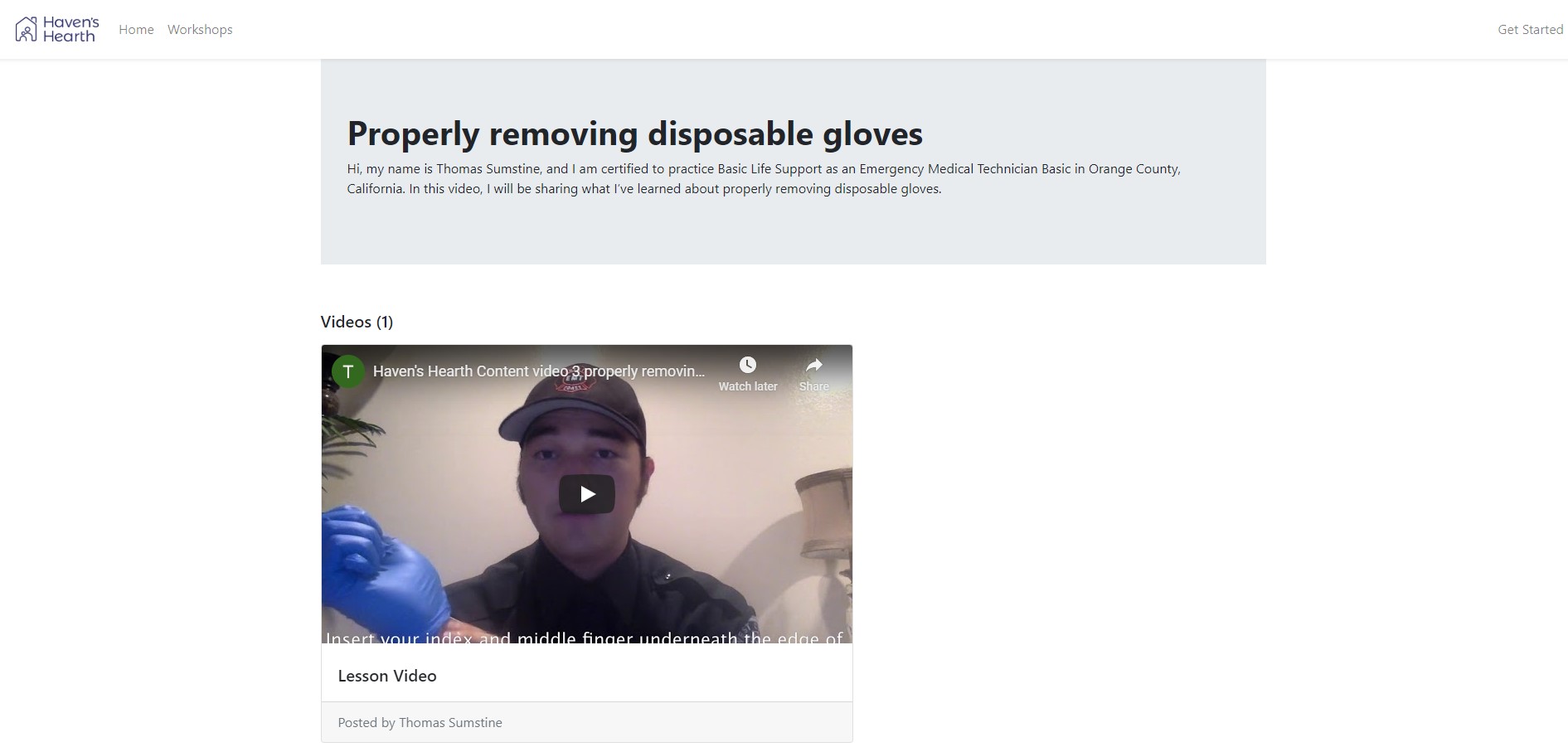 Cause: emergency education
Goal: to educate community members on practical emergency preparedness
Creators:
Thomas Sumstine | Nov '19 Graduate | Previously: Restoration & Ecology Monitoring Intern

Michelle Tanzil | Jan '20 Graduate | Previously: Marketing Associate

Quang Nguyen | May '20 Graduate | Previously: College Student and Freelance iOS Developer

Aaron Resurreccion | Nov '19 Graduate | Previously: Administrator
Project description:
Havens Hearth is a tool for community education and planning related to emergency medical services and community resiliency. In emergencies, only a few seconds of hesitation can make all the difference. So Havens Hearth is designed to help individuals overcome those few seconds.
It features multiple workshops taught by mentors who are certified professionals such as EMTs. Workshops include topics such as bleeding control and applying tourniquets, properly removing disposable gloves to avoid contamination, and how to assess vital signs without medical equipment. If you would like to contribute your expertise to the workshop selection, you can contact the team via their homepage. 
Strive Together
Cause: community delivery and assistance
Goal: to connect individuals who need essentials but cannot leave their homes with community members who can help. 
Creators: 
Daesung Choi | Feb '20 Graduate | Previously: College Student and Elementary School Tutor

Juan Gonzalez | Feb '20 Graduate | Previously: Hospitality Professional

Rolando Lopantzi | Feb '20 Graduate | Previously: Logistics Coordinator and Designer



Project description:
Strive Together is a platform built to help people who are unable to leave their homes to purchase groceries or other essentials. With the impact of COVID-19, the team realized that this service is essential for those who are in quarantine and at high risk of contracting the virus, for example, senior citizens. 
The delivery app organizes users by individuals who need help and those who wish to help. Users in need of an item or items can fill out of form, specify how urgent their request is, then post it to the platform. Then helpers can view all open requests, choose which ones to accomplish, and get connected directly with the other user(s) involved. 
Corona Support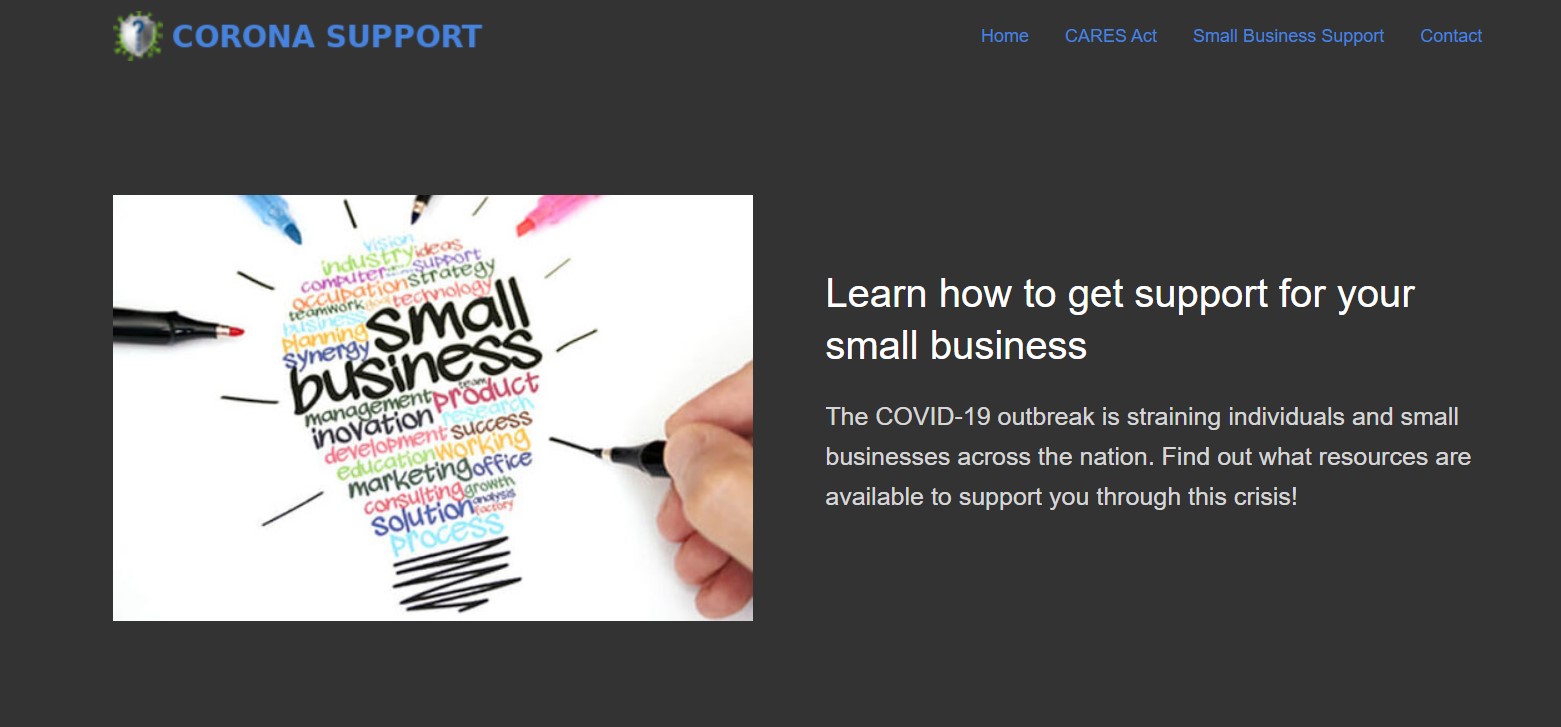 Cause: COVID relief education
Goal: to offer an intuitive and straightforward repository of useful COVID-19 relief options. 
Creator: 
Eric Soto | Feb '18 Graduate | Previously: Independent Contractor
Project description:
CoronaSupport.io is an easy to use website that correlates available resources and helpful information related to the COVID-19 crisis. With the incredible strain put on individuals and small businesses in recent months, the platform offers step-by-step guidance for topics like the CARES Act, Paycheck Protection Program, and more. 
If you have questions, suggestions for content, or would like to get involved, please fill out the contact form on the website or email cobizsupp@gmail.com. Eric hopes to continue expanding the site and adding more information to help in these challenging times.
FoodDropoff App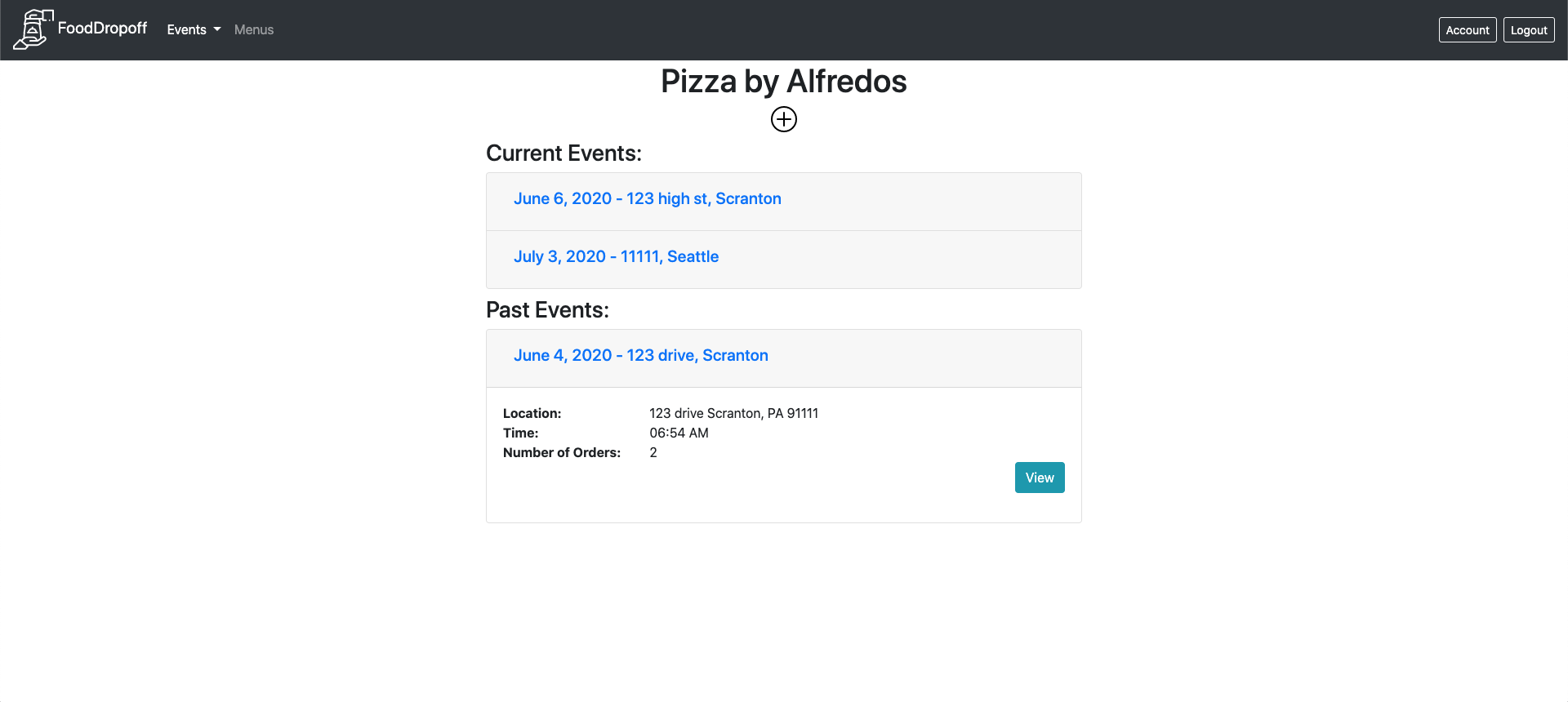 Cause: restaurant group delivery and ordering
Goal: to empower local restaurant owners to gather customer orders and fulfill them directly. 
Creators: 
Dathan Wong | Current Student, Burbank | Previously: Project Manager

Ben Jensen | Current Student, Orange County | Previously: Marine Corps Officer

Jayoung Koo | Current Student, San Jose | Previously: Analytics & Business Operations
Project description:
For the final project in the Python stack, these three students designed an app for restaurants to organize group deliveries. Instead of one-off deliveries via third parties like DoorDash, this tool gives the power to restaurant owners to gather customer orders, set up a food delivery location and time, then update their customers accordingly. According to the team, this is something that restaurants have been doing via Facebook groups and other social platforms, but their intention is to make it a more streamlined and user-friendly experience. 
While the platform is not quite ready for restaurants to use, the group plans to continue development as well as working with restaurant owners to implement additional features they want or need. Seeing that Python is the first stack in our program, the level of development already completed on this project is astounding! 
Tech for America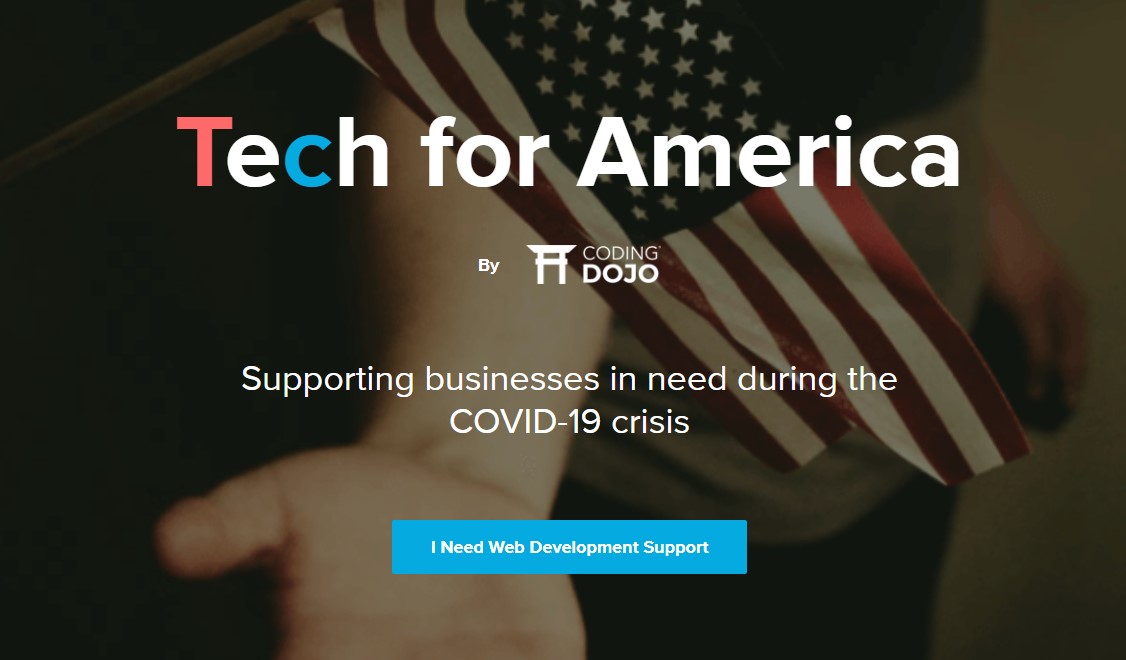 Cause: small business relief
Goal: to support small businesses with volunteer web development support.
Creators: 
All our amazing alumni and other good samaritan developers around the world. 
Project description:
Tech for America is an initiative aimed at supporting distressed local businesses during the COVID-19 crisis. We mobilized our network of more than 4,500 amazing alumni to provide web development services for companies on a volunteer basis. As the program has grown, we've also received volunteer registrations from many developers with no Coding Dojo affiliate, just a desire to help their communities. 
So far more than 200 volunteers, from 30 states and 11 countries, have registered to help companies adapt to and survive the global pandemic. Volunteers can register using this Google Form and businesses in need of assistance are urged to email techforamerica@codingdojo.com and/or fill out this Google Form. 
Once a request is submitted, organizations will be paired with volunteers based on locality, technology proficiency required for a given project, and other factors. Projects include creating or maintaining organizations' websites, adding functionality to the existing sites, and assisting in other meaningful ways. 
—
If you have any questions for these teams, please get in touch with them via the corresponding website. Or, if you'd like to learn about how we can equip you with the skills to build your own social good tools, get in touch with an Admissions representative today.