"Life moves pretty fast. If you don't stop and look around once in a while, you could miss it."
– Philosopher & Poet, Ferris Bueller
Ask our students, alumni, teachers or staff, at Coding Dojo we work fast.
That's just one of the reasons we love Thanksgiving!
Aside from the food, friends and family, Thanksgiving forces us all to stop and take stock of where we've been, where we're going and what we've done this past year.
We can get so focused on refining our curriculum and making sure our students are ready to change the world 14 weeks from the moment they start class, that we don't take time to fully appreciate just how much is going according to plan.
That said, here is a small sample of some of the jobs, companies and alumni we're thankful to have been part of this year.
Some companies we're thankful our grads are helping
You can't be employed if you don't have an employer. From entertainment to ecommerce to travel, every industry with companies we admire has some Coding Dojo in them.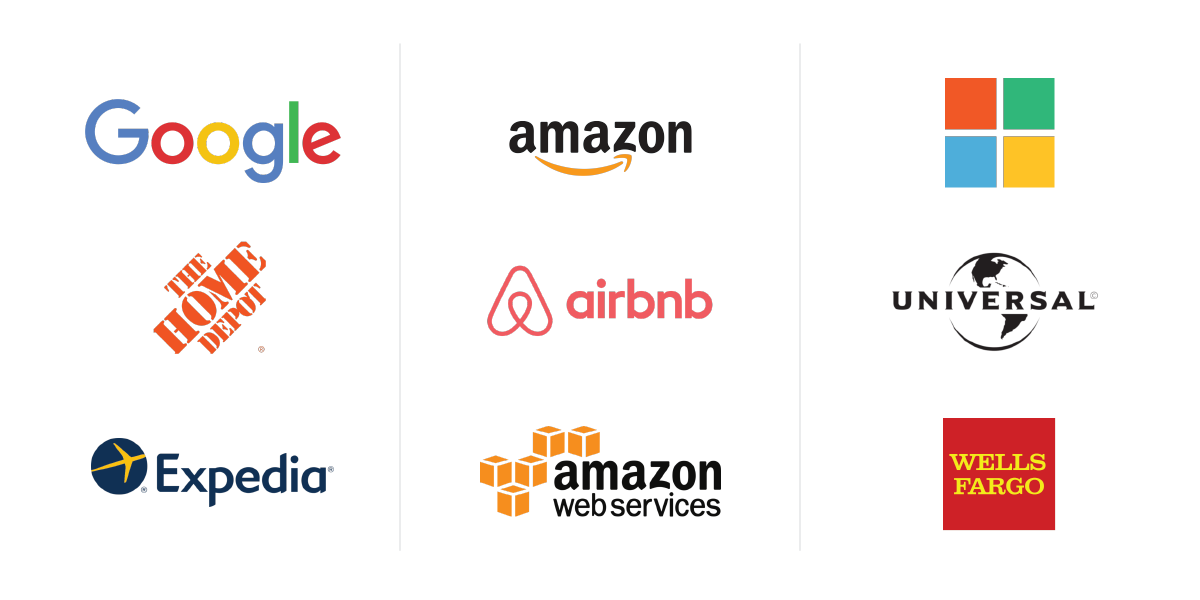 Some jobs we're thankful our students have landed 
So many of our students came to Coding Dojo knowing little-or-no code. We worked them hard to be fully fluent in the coding skills they needed to thrive, but it is still so amazing to read their job titles that they earned.
| | |
| --- | --- |
| Front-End Developer | Production & Integration Engineer |
| Product Manager | Business Intelligence Developer |
| Software Engineer | Programmer |
| QA Tester  | Systems Engineer  |
Some students we miss but are thankful for having had the privilege of teaching
Without our pupils, we'd just be crazy people talking about coding to empty chairs. From so many backgrounds and with so many stories, our students are the real thing that makes us love coming to the Dojo.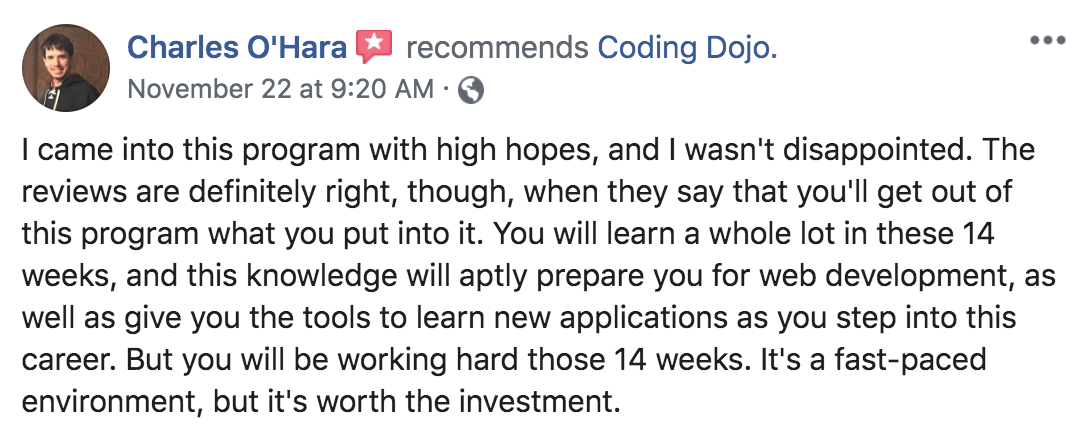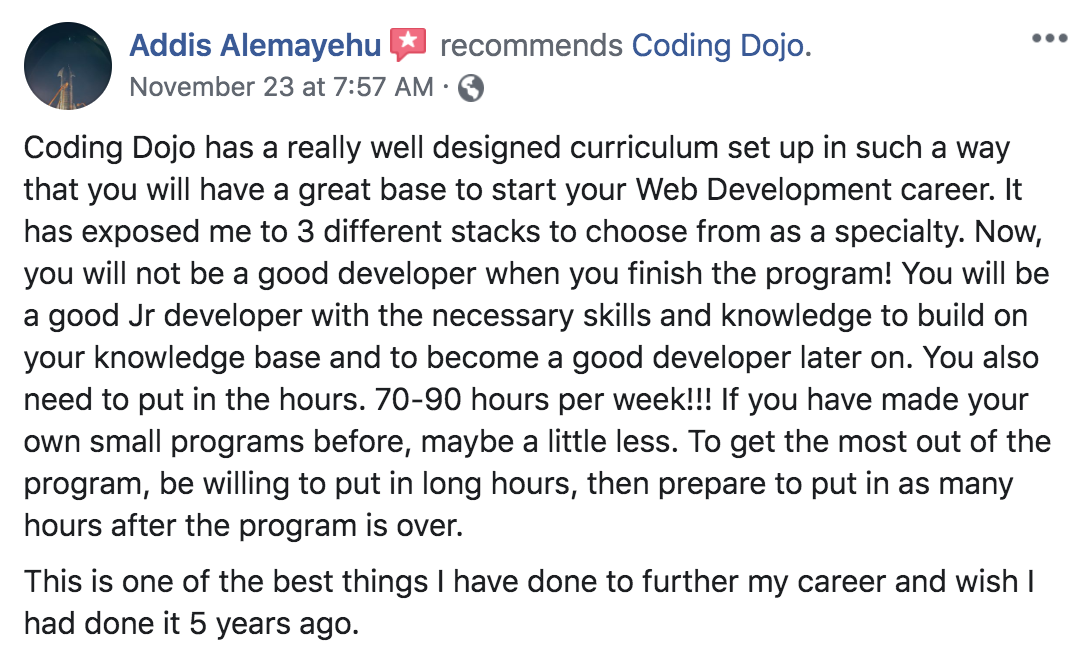 Any interest in being part of the above in 2020?
Thankfully, all it takes is 14 weeks at coding bootcamp to change your career for the next 30 years.
Also, thankfully, applying only takes 2 minutes!
Apply Now! Happy Thanksgiving!